Cigar Box Guitar aka Sporty
Cigar Box Guitar – Sporty
Another instrument crafted for Maciej Sobczak / Hot Water. The two previous ones were based on original cigar boxes (Mr. S) and cigarette boxes (Mrs. S), which had to be specially reinforced internally. The xS is entirely our construction – including the box, mostly made from American maple. This allowed us to design the interior according to our needs to fit all the electronics – which in this case, were quite extensive:
DiMarzio Minibucker + DiMarzio VOL + DiMarzio TONE,
BBand preamp with tuner and EQ + 2 BBand pickups,
Custom Overdrive made specifically for this instrument by Krzysztof Kowalewski from K69,
Two independent Switchcraft jack outputs for electric and acoustic signals.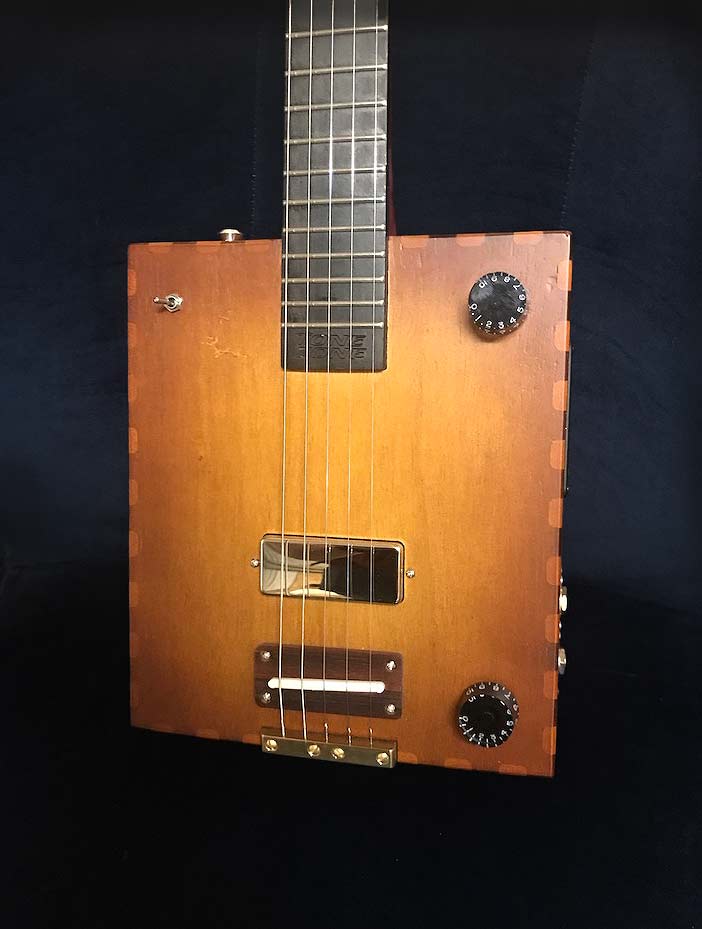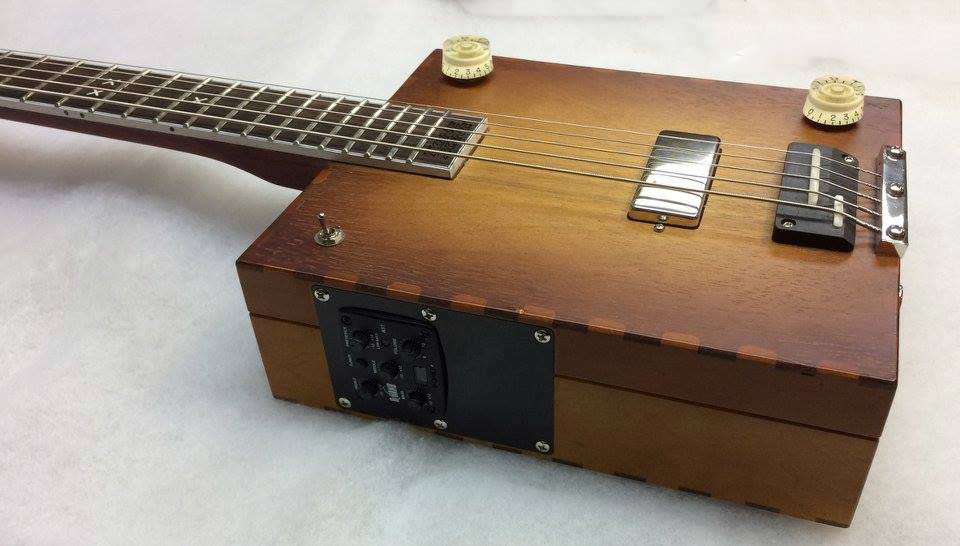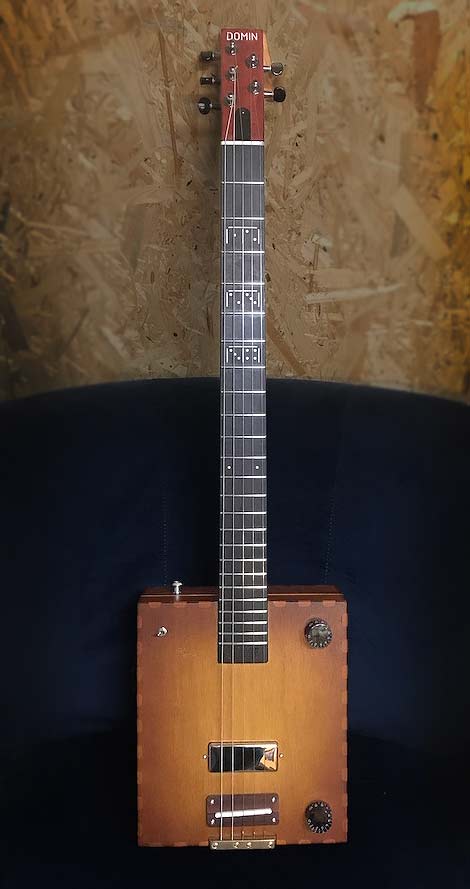 The neck is made from mahogany, the fingerboard from rosewood, and the nut from the highest-quality bone.
The entire neck and headstock are finished with a triple-layer binding, and inside is a traditional truss rod. We developed the bridge from Madagascar rosewood, and its two saddles are, of course, made of bone.
The frets are Wagner Jumbo, and the markers and headstock logo are handcrafted.
The instrument is finished with a high-end nitro lacquer in a super matte version. Every screw, strap button, and tuner is original Japanese Gotoh.
Maciej chose D'Addario strings 13-62 (without the thinnest) and tunes this instrument in a unique way known only to him.