An instrument built on the base of an original cigar box. We can use many different designs. The result is a professional instrument with a rich palette of acoustic and electric tones.
Rich electronics:
DiMarzio Minibucker + DiMarzio VOL + DiMarzio TONE,
High-quality preamp with tuner and EQ,
Custom Overdrive made specifically for this instrument by Krzysztof Kowalewski from K69,
Two independent Switchcraft jack outputs for electric and acoustic signals.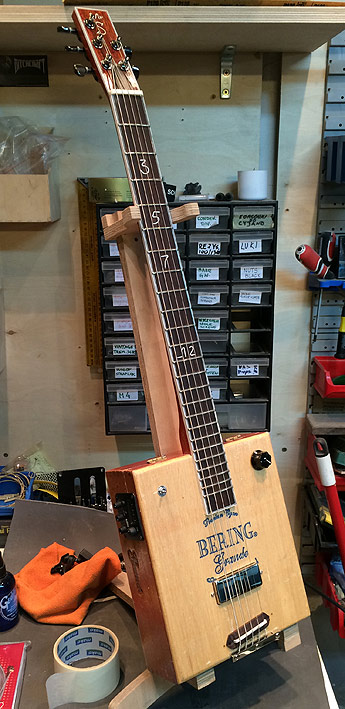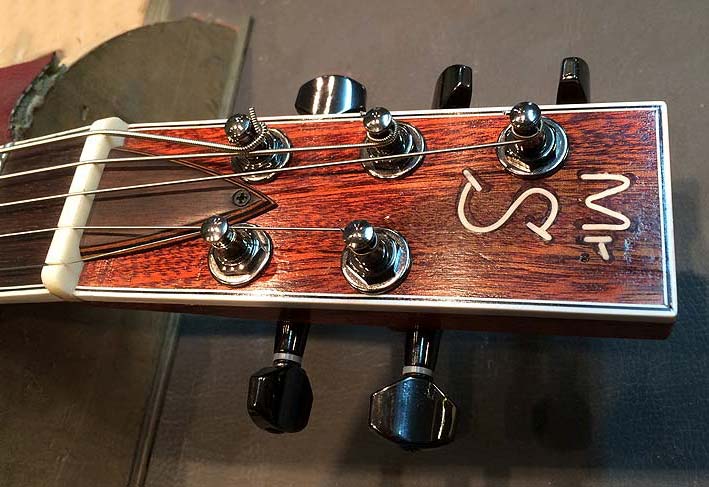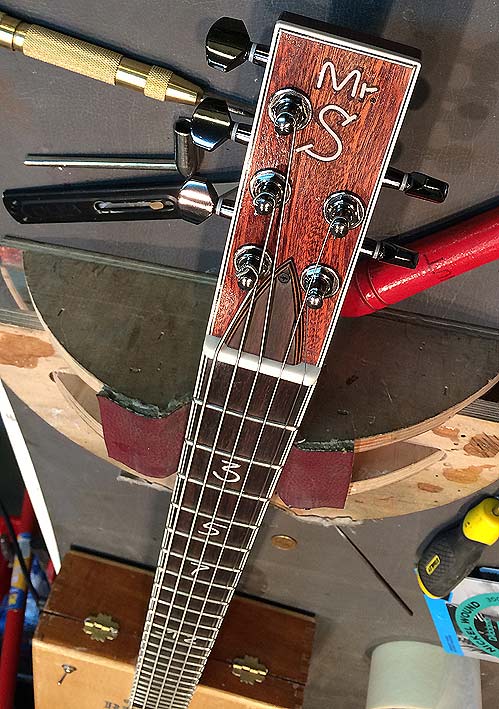 The neck is made from mahogany, the fingerboard from rosewood, and the nut from the highest-quality bone.
The entire neck and headstock are finished with a triple-layer binding, and inside is a traditional truss rod.
We developed the bridge from rosewood. The frets are Wagner Jumbo, and the markers and headstock logo are handcrafted.
Every screw, strap button, and tuner is original Japanese Gotoh.
This particular model went to Maciej Sobczak and became the inspiration for Hot Water's album "Elektryczny Kot" (Electric Cat).