A six-string bass guitar. The body's interior is made from swamp ash and is hollow, while the top is the highest-quality figured ebony.
The construction and quality of materials ensure a clear and even sound – even in the lowest registers. The neck in the 6-string model is reinforced with carbon fiber, making the necks sturdy, stable, and easy to adjust.
Built without compromise, for demanding players.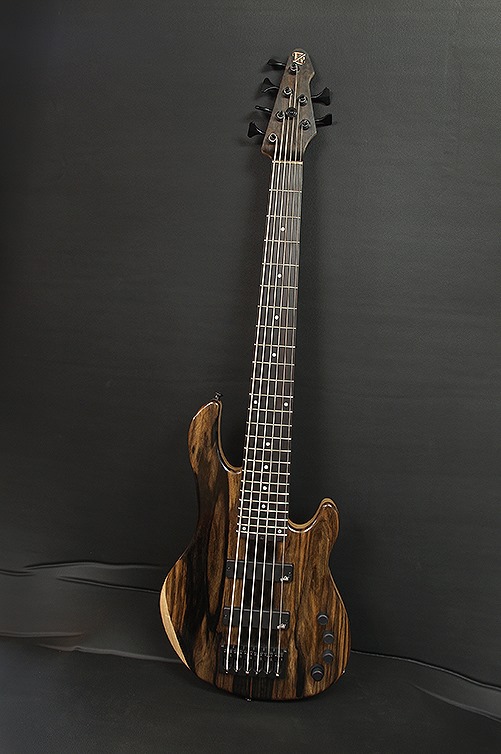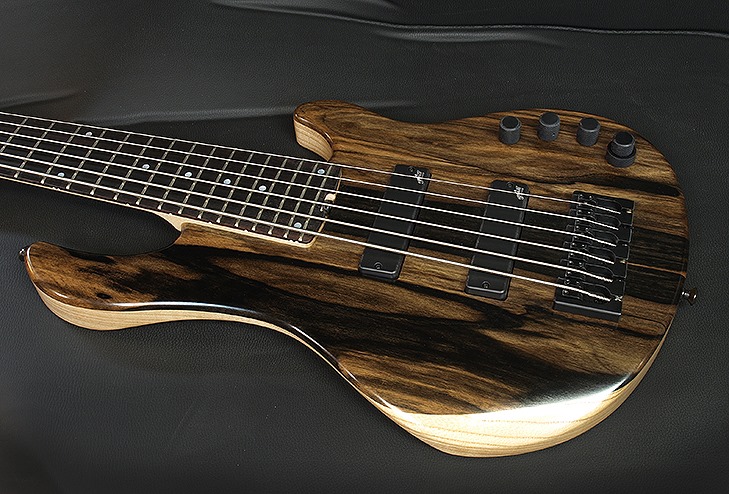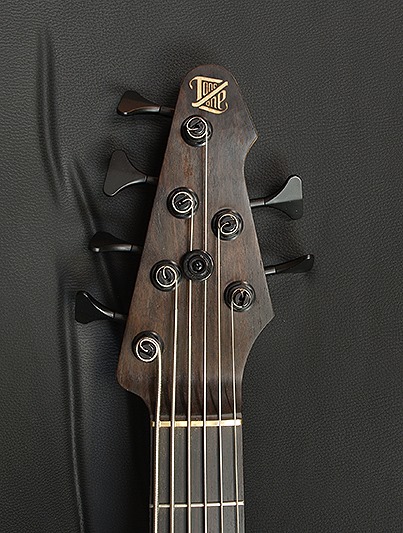 Construction: bolt on
Neck: american hard maple
Fingerboard: rosewood
Body: swamp ash – hollow
Nut: brass
Trussrod: traditional, one way, extra carbon rods
Electronics: active
Pickups: Aguilar
Hardware: Hipshot
Frets: 24,
Straplock: Dunlop Dual Design
Finish: oil
Buzz Feiten Tuning System – option
Price: from 16,700 PLN (including case or bag), all prices net